Saffron Butter is the simplest of recipes. Its a compound butter that can be used to add a sweet smelling aromatic component to the dish.
What do you do? Take a few strands of saffron and crush them with a grain or two of salt till powdered in a mortar and pestle.
Then add some cold butter slices. If this is unsalted, add some salt to preference. Then crush this in the mortar and pestle with the powdered saffron. Let this stay for 30 minutes to infuse or use up if you have to right away.
Saffron Butter Toast
As easy as it sound. Toast a bread to perfection. We trust our griddle pan more than our toaster. We do it on low with some drops of oil smeared on the pan leaving it to toast mostly dry. We keep rotation the slice every now and then and check the browning and press down gently with a kitchen towel on non brown parts to get even toasting on both sides.
Then smear some saffron butter – you can wipe your pestle on here. A few grains of sea salt and you have a wonderful aromatic toast.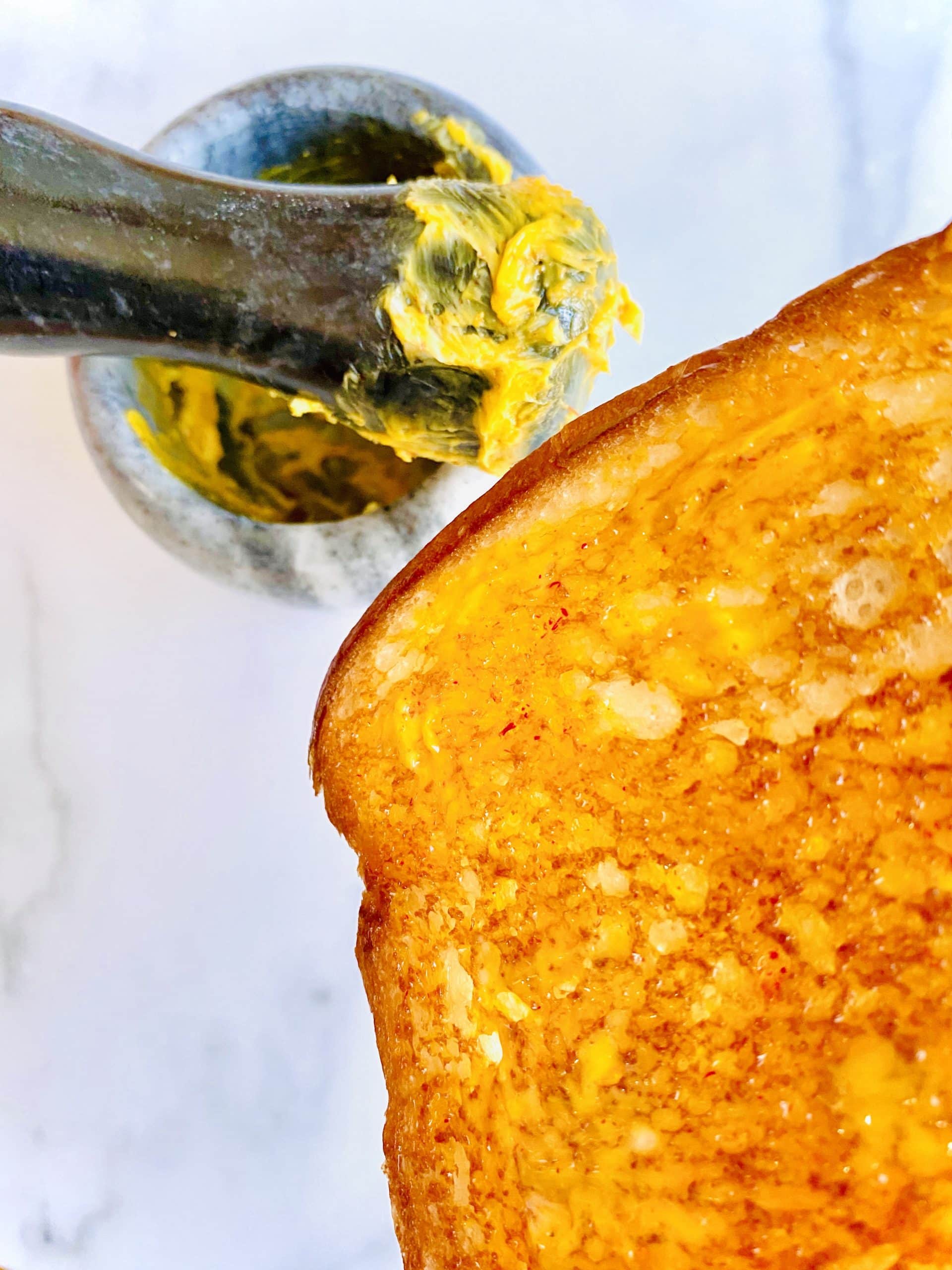 Make it a treat by drizzling some honey if you ar hankering sweetness and the saffron works perfecty.