Our Toastie Method
So recently we have been in love with open faced toasties whenever something like cheese which will bind things together is involved.
This way you can really pile in more goodies onto the bread if you like it that way. Also no need for sandwich presses or monitored grilling. And when it is time to eat there are usually no spillages like a stuffed toasted sandwich.
The method is super simple. You can pre toast the bread with some grease optionally like oil or butter or ghee under the broiler. We use the low setting for two to three minutes for each side. Optionally you can only do one side and it goes down when adding the topping.
Next pile on the topping and broil on low for 3 to 5 minutes until cheese has melted. This results in a nice crispy toastie with warm melted cheese and also lovely crispy edges.
Take care that the toastie broiling pan is not too far from broiler, no further than the third wire rack slot in your oven.
Beetroot way
We love use beetroots with sandwiches. They could be raw or pickled or steamed or boiled or roasted. In this case we prefer the oven roasted way. Wrap the beetroot with some oil and sea salt in a foil and place in 400F oven for 40 minutes. Then remove, open the foil and peel.
To be able to pile it onto the toastie, instead of large pieces we prefer to grate the beetroot and mix in with the cheeses.
The Toastie Topping
We love the topping to be substantial. To make it so we mix the shredded or chopped veggies in with shredded cheese.
In this case we had the grated roasted beetroot, some chopped onion and chilies for veggies.
For the cheeses we had some wisconsin made hooks cheddar – aged yellow and sharp white. We also added some shaved parmesan as well as some shaved wisconsin made paneer.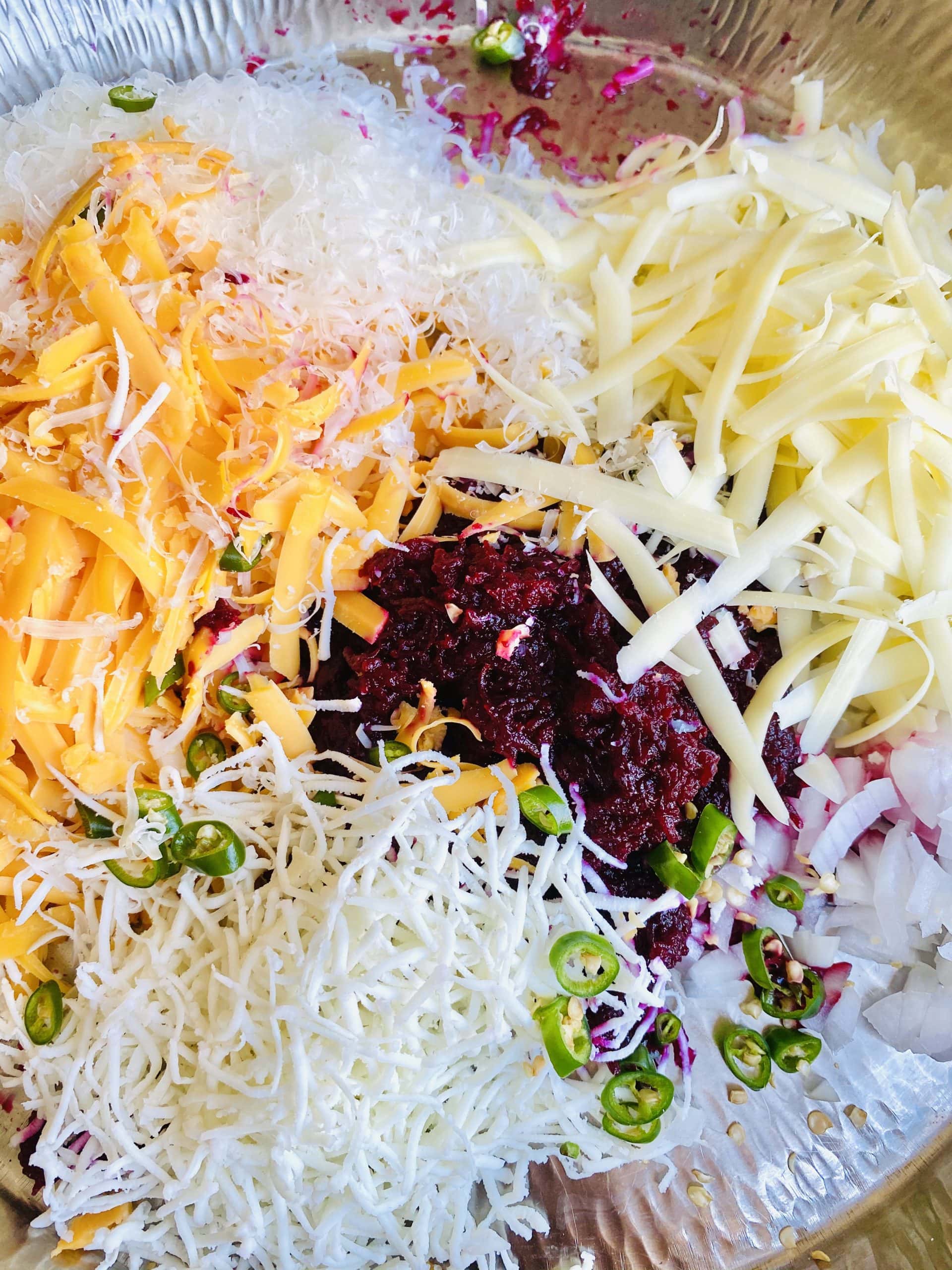 The blend works great, the cheddars melt and bring the sharp pungency, paneer does not melt but adds soft body and dairy flavors and parmesan is beautifully savory. If you don't have a variety on hand use the single cheese you have it is still delicious.
Mix it all together with some salt, crushed black pepper and herbs of your choice – we chopped a lot of cilantro in. We literally knead it with hands to bring it all together a bit.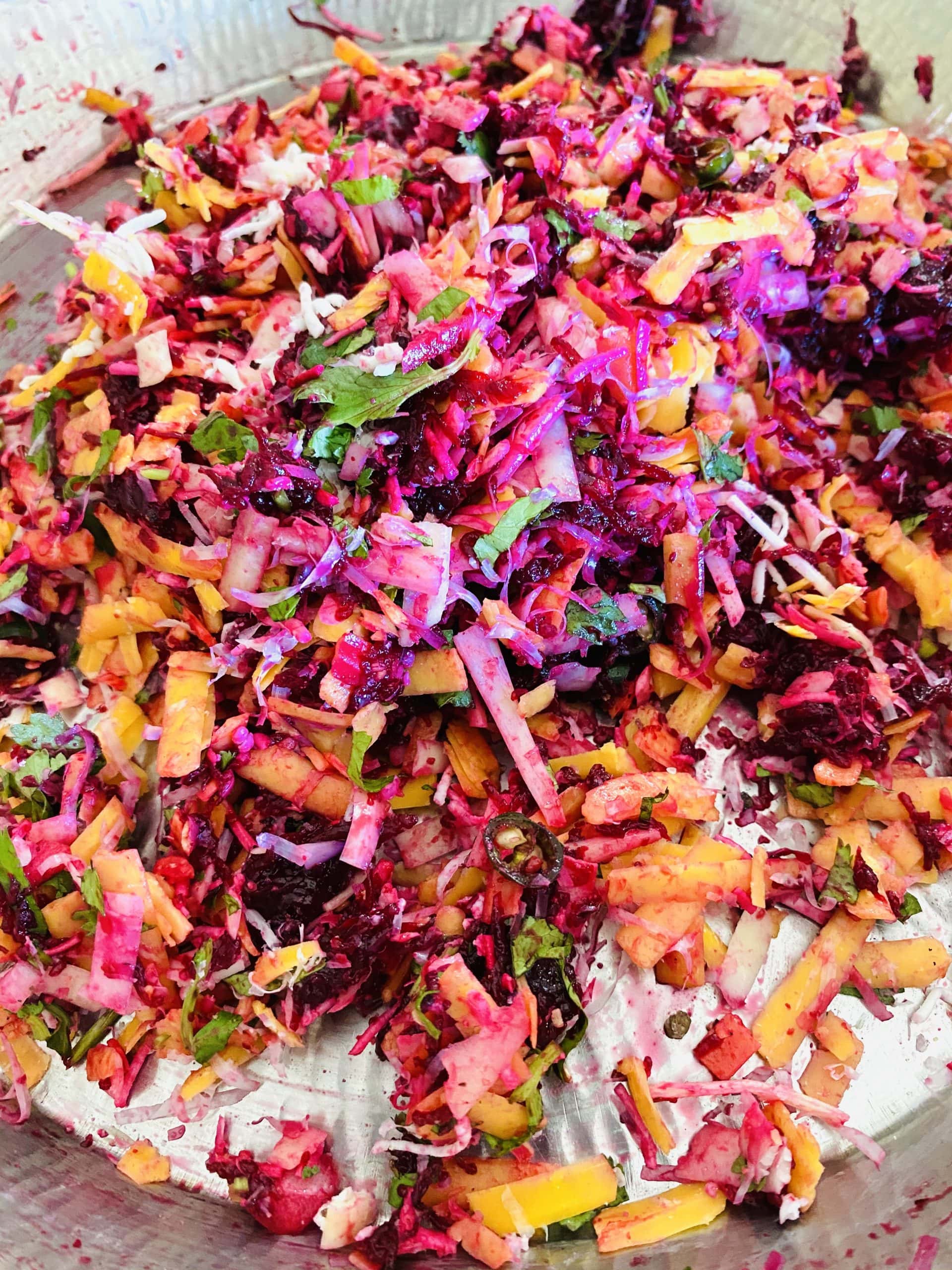 Ready to broil toastie
We had our homemade bread baked on hands so we could cut really long slices to make ot a bot interesting. We toasted them with some olive oil for couple of mins on each side on the broiler.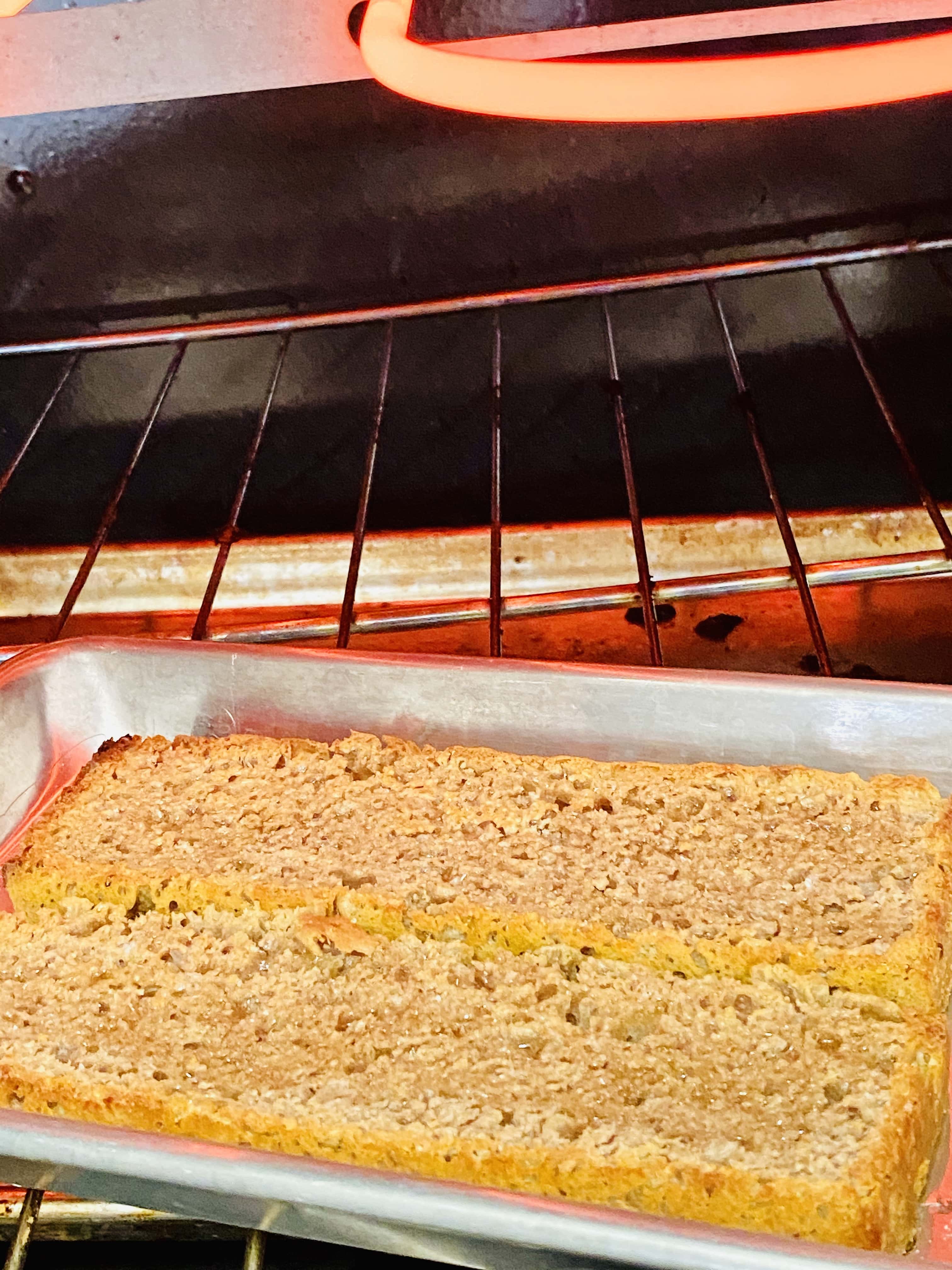 Then we made small balls of the topping in the hand and piled them onto the bread flattening them to really layer them thick onto the bread.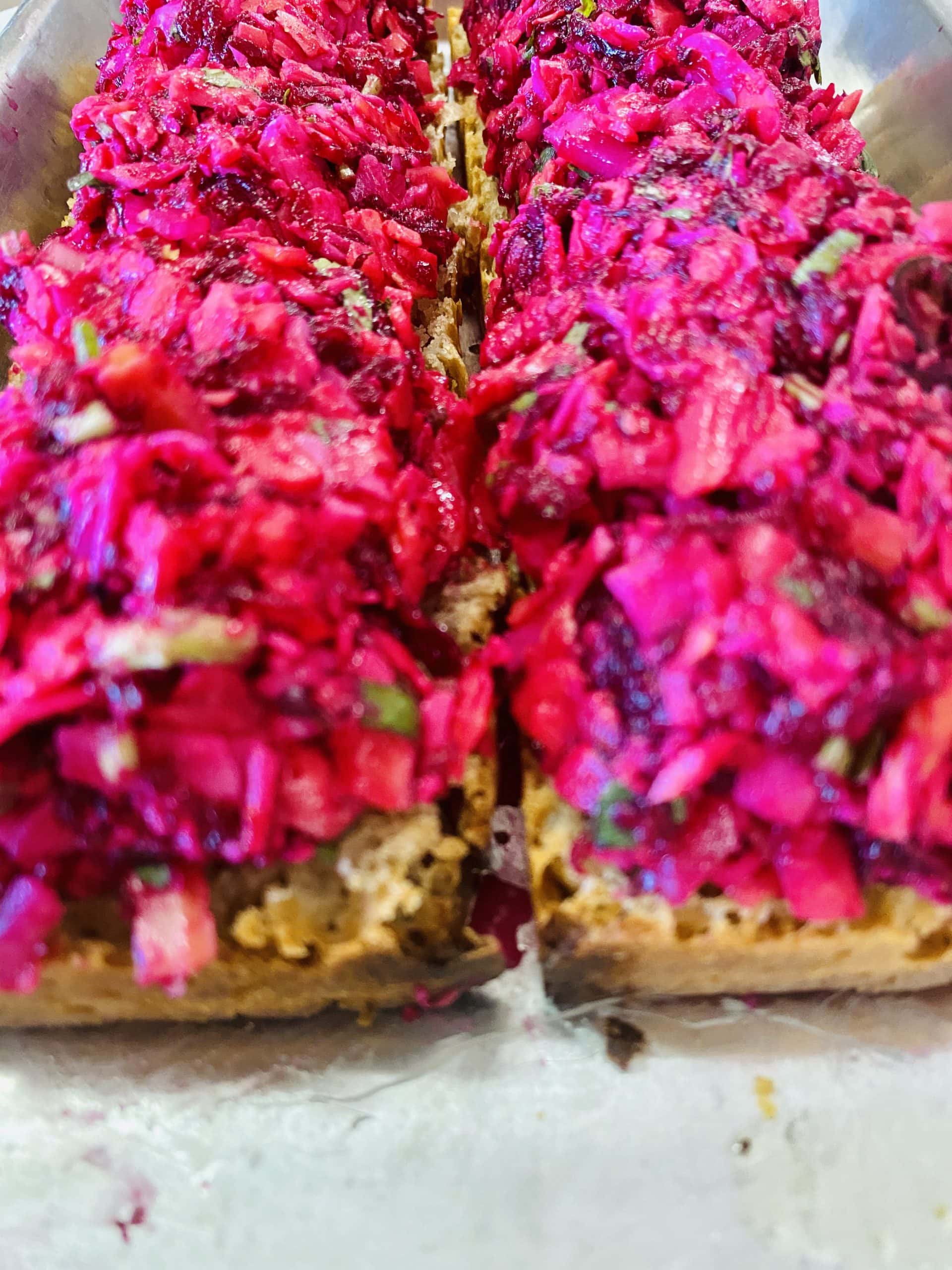 This then broiled for 3 to 5 mins on low till the kneaded cheese was melted and it was ready to eat. A side of chips and a sprinkling of scallions and we were ready to eat.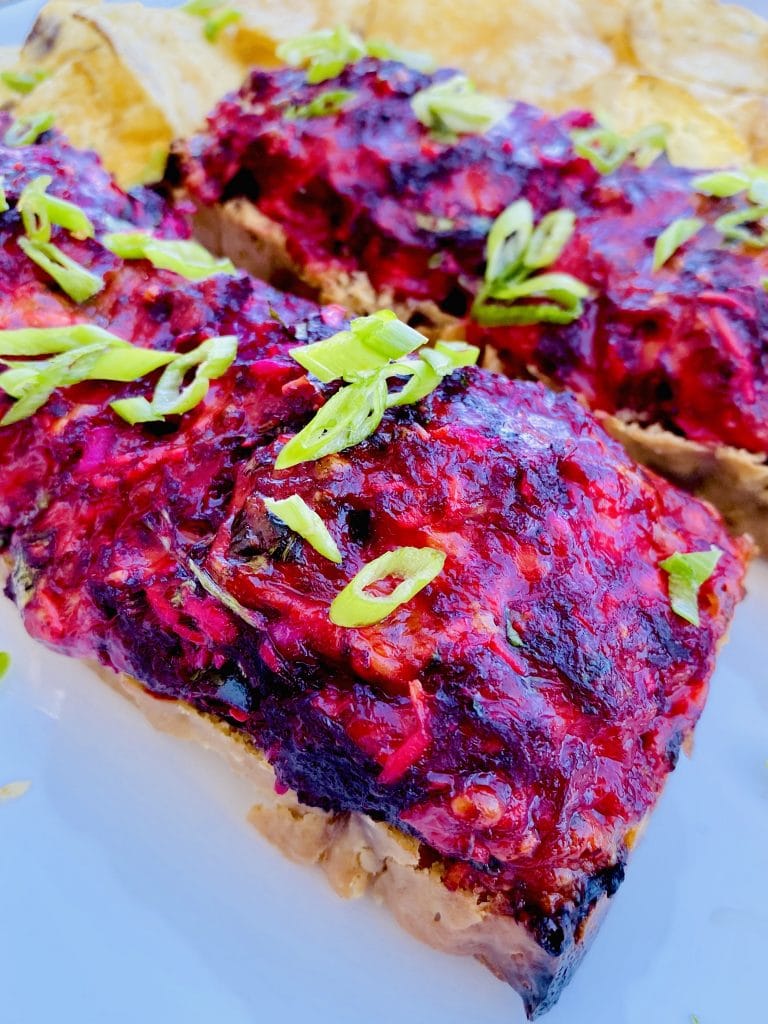 The sweetness of beets is tempered by the other savoriness and cheeses bring the richness. The filling tastes substantial and is complemented by the crips on the outside but soft inside bread holding it. It is stiff enough to hold in the hand and eat so quite convenient.