Summer Candy
As summer peaks the heirloom tomatoes ripen. They sit on the vine and get juicy and sweet. When we bought this, the tomato was so ripe that it was peeling itself in the grocery bag.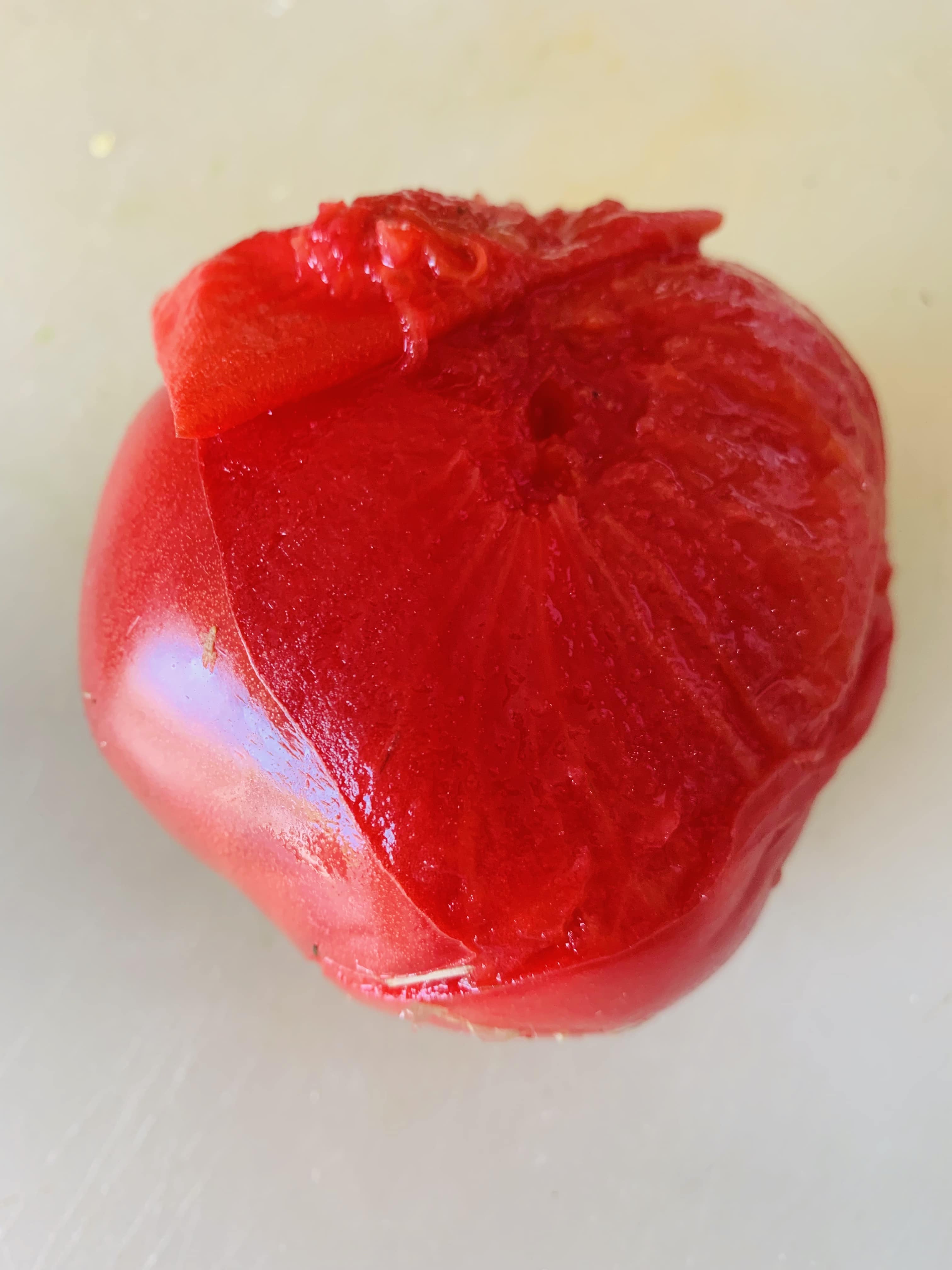 A tomato this perfect does not need anything. A bite of this is sweet acidity with gelatinous umami bursting in your mouth. It is a moment to celebrate every season when the tomatoes are this perfect.
We peeled it and stamped out a big hunk with a ring mould cutter / cookie cutter.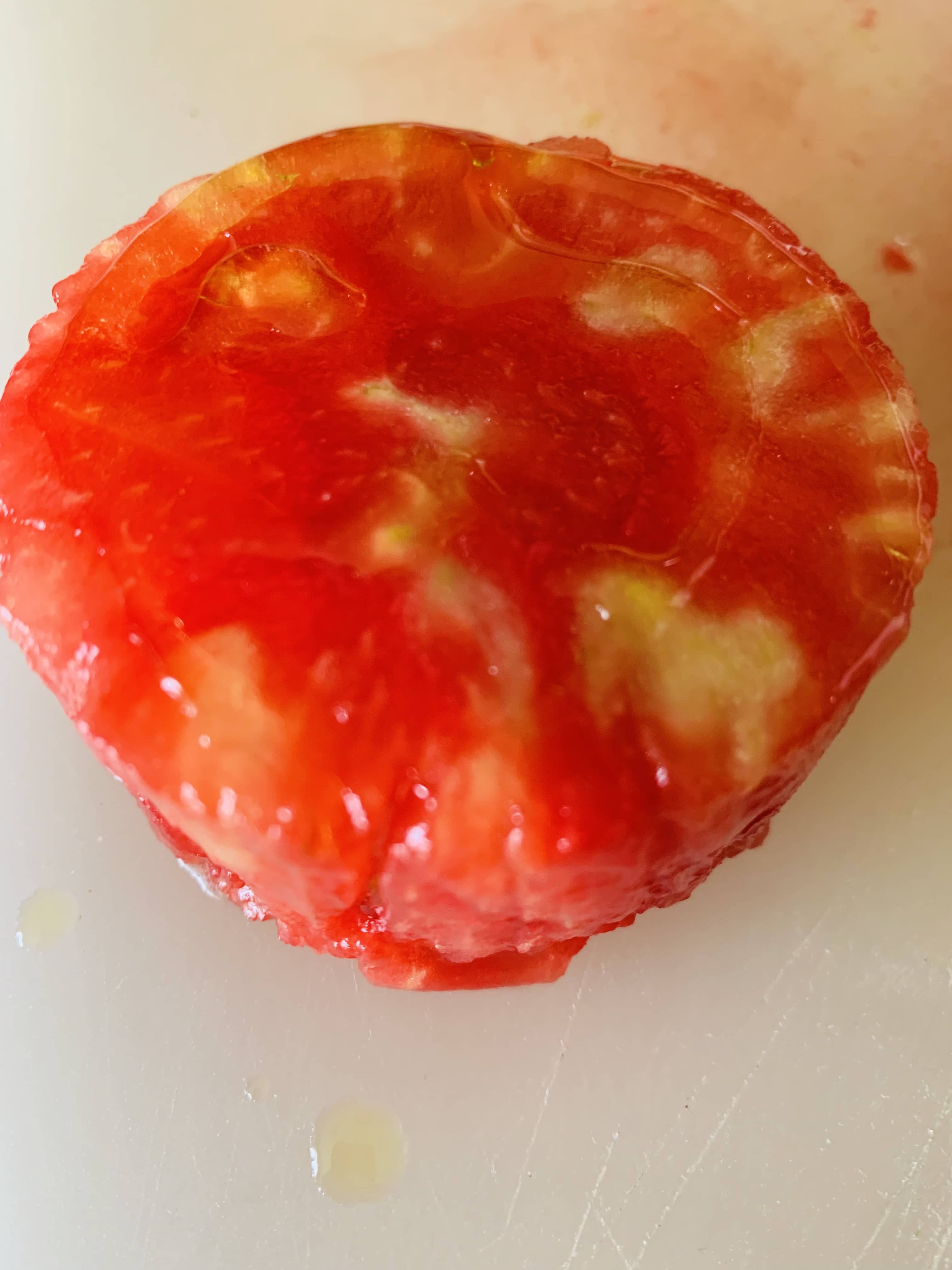 We evened the top and bottom sides with knife and the rest of the tomato was used for a watermelon and tomato gazpacho.
We used the same cookie cutter and stamped out a slice of bread and toasted it low and slow and evenly till crisp.
The tomato then went between the two toast with a drizzle of olive oil and just a sprinkle of flaky sea salt to bring out the flavors even more.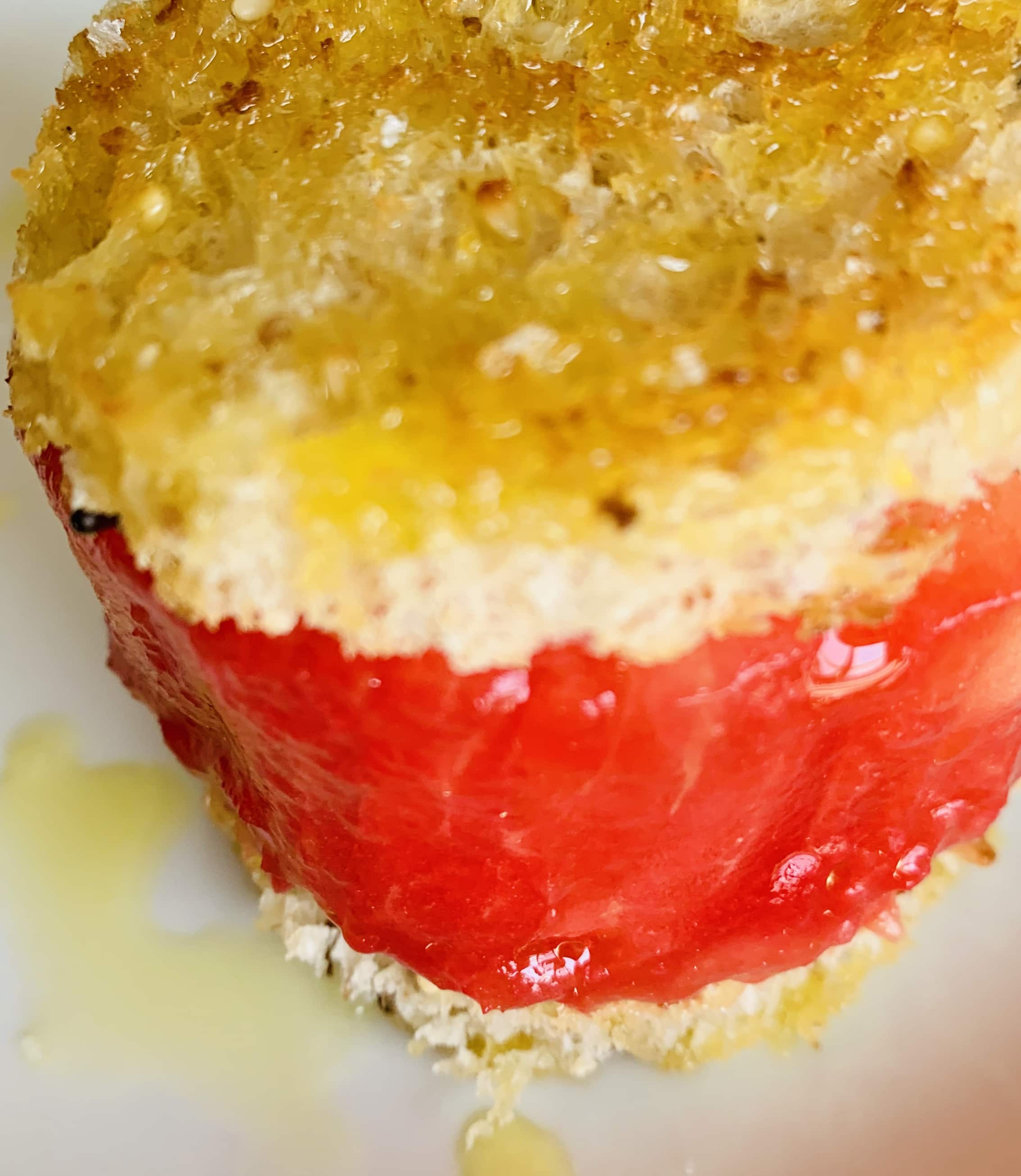 This was it, a two bite sized piece of chin dripping heaven!
Note that if your tomato is not exquisite and in the prime of its life, this wont work – get some mayo and lettuce for reinforcements in that case.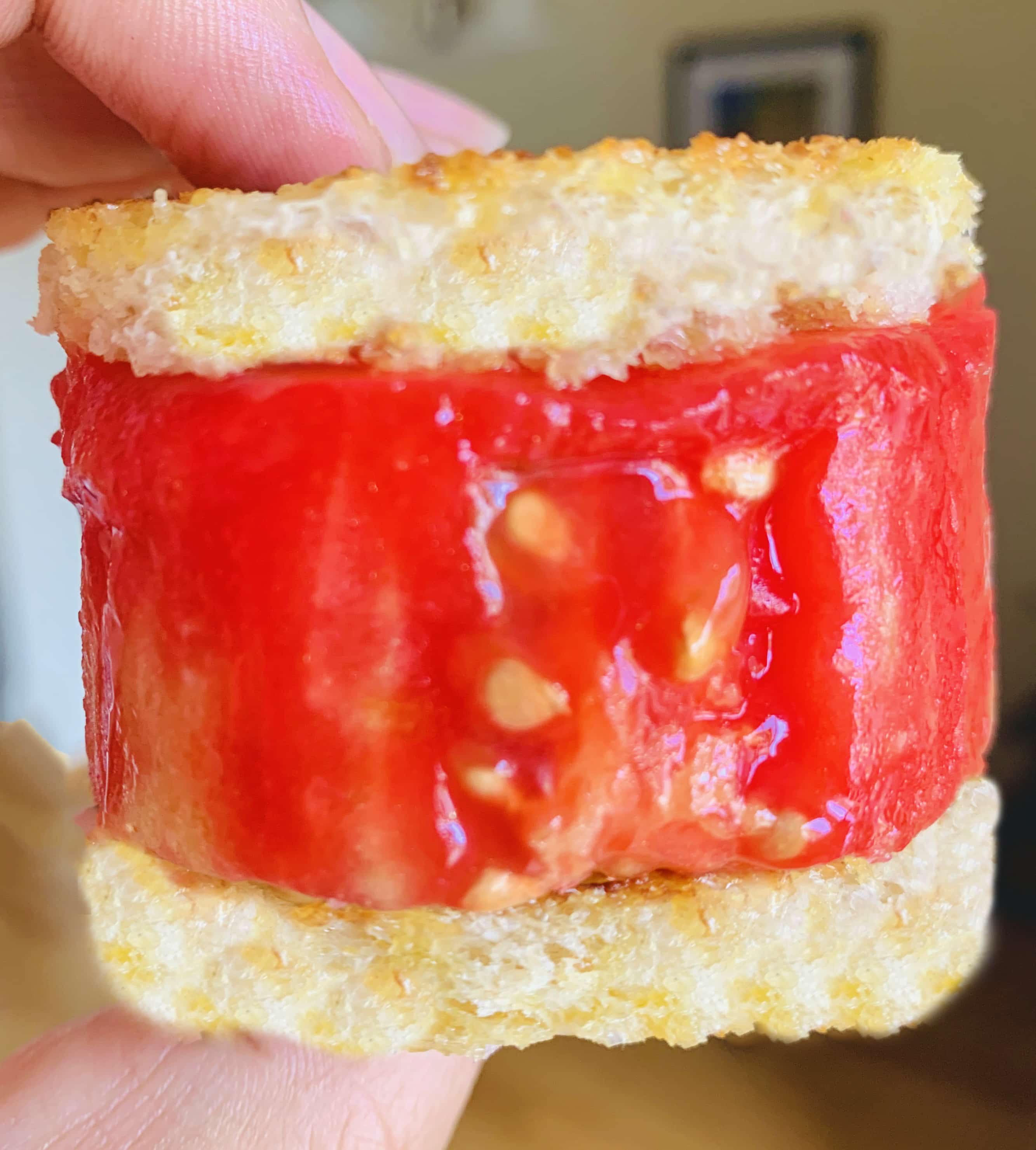 Print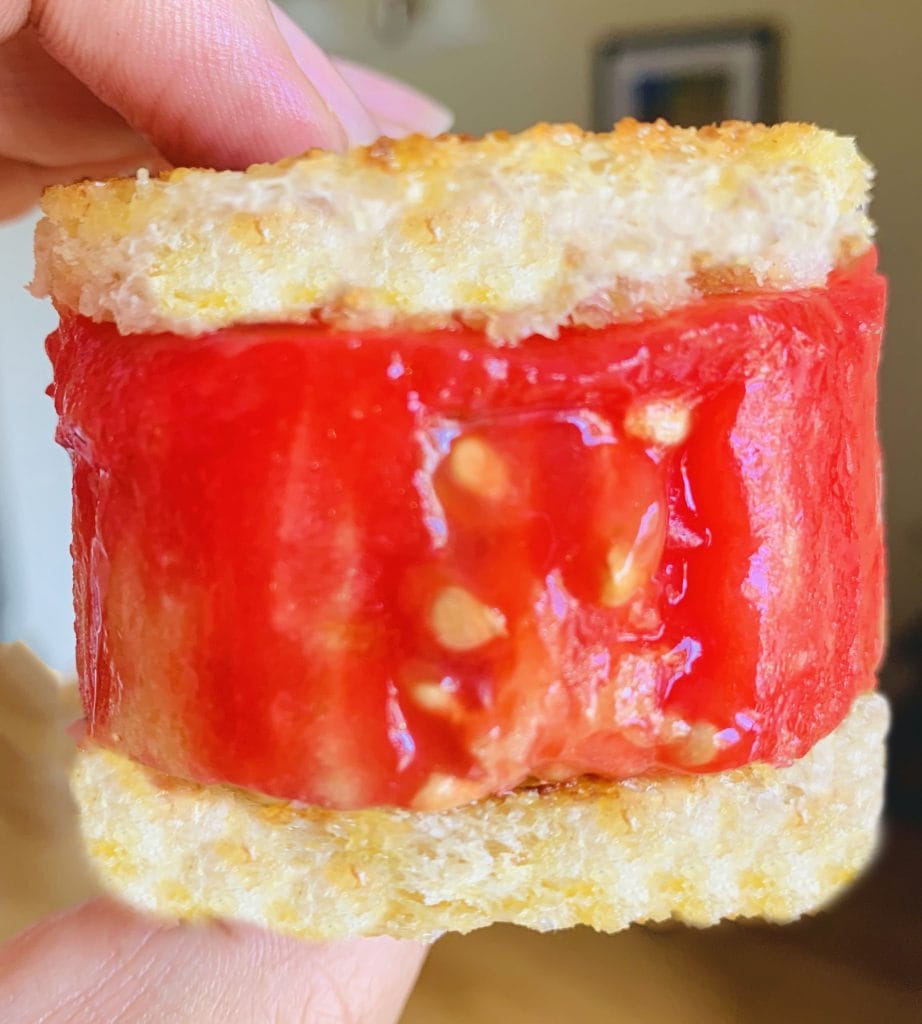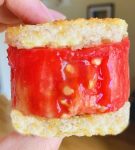 Tomato Sandwich Toast
---
Scale
Ingredients
1 large heirloom tomato – very ripe and at room temperature
2 large sandwich bread slice
1 tsp olive oil
1 pinch flaky sea salt
---
Instructions
Ripe heirloom tomatos usually peel easily, if not shock in boiling water for two minutes by making a slit at bottom and then peel
Cut tomato in half and Stamp out a round tall chunk (about 1 to 1.5 inch tall) from each half with a cookie cutter. Even out the flat sides with knife to make a cylindrical tomato chunk.
Toast the bread slices and stamp out 4 rounds with same cookie cutter
Add the tomato cylinders to one round toasted slice each. Drizzle with olive oil and season with sea salt.
top with the other piece of toast to make the sandwich.
---